It all started with a dream...
Meet Marko and Karla, the dynamic duo behind Neon Dreams. Coming from diverse professional backgrounds, we traded in our corporate careers to chase our dream of spreading light, color and art into people's lives through custom neon signs and LED signage.
Whether it's adding a vibrant touch to your home, making your special occasions unforgettable, or enhancing your business's brand image, our mission is to assist you in crafting the ideal sign that translates your vision into reality. At Neon Dreams all customers are considered valued members of our community.
Together, we're living our dreams of illuminating lives and brightening the world, one sign at a time.
We have headquarters in Miami, Florida, USA and Basel, Switzerland.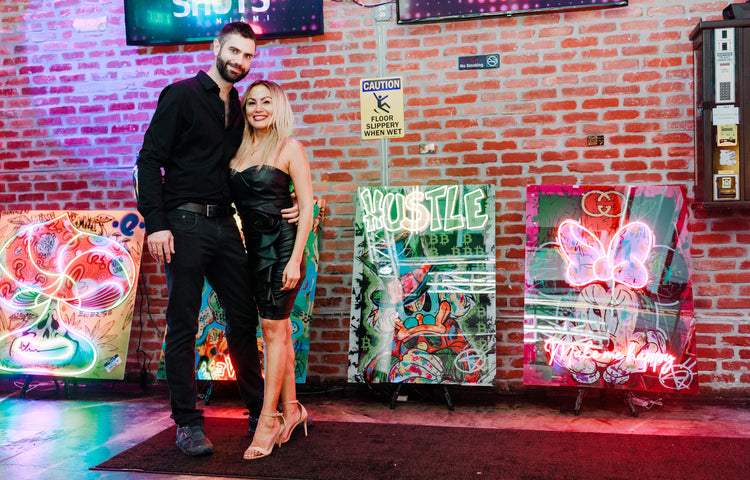 Connect with us!